From meticulous detailing to handmade designs and artistic imitations, home decor items are available in a wide variety of options in online and offline markets. And while there is nothing wrong with selecting accents that are merely designed for aesthetics – with the wide variety of functional accents online, you might want to consider some of these options as well.
Modern homeowners, especially after the pandemic have been investing more and more in multifunctional home decor, and this shift came for quite obvious reasons. For the last two years when we were stuck in our homes, during the lockdowns, we all had plenty of time to analyze our interiors and judge our decor selection. Irritated with all the clutter, we all gave a functional home makeover to our spaces during this time and added more carts, shelves, and organizers to the space.
And now since we can't get enough of these smart home accessories, here is a list of some home decor products that will do a beautiful job of decorating and organizing your space.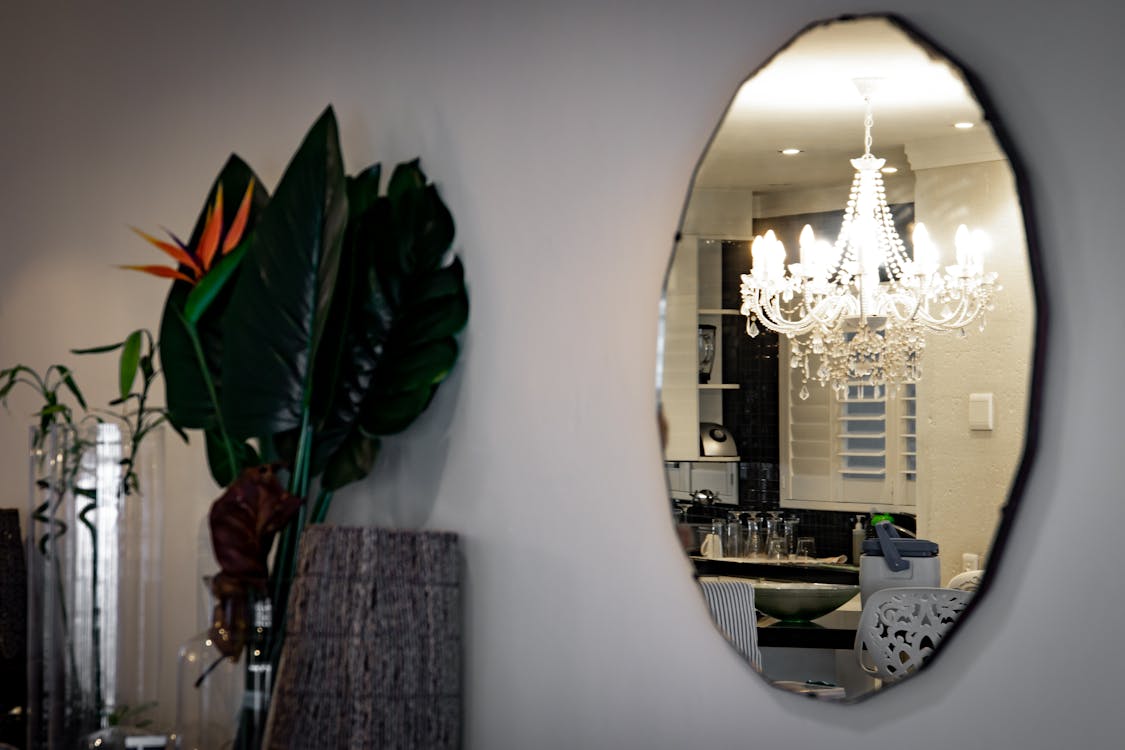 8 Functional Home Decor Items everyone needs in their Home
Bookends
Shaped like accents, these multifunctional home decor products will do the double-duty of organizing your books and decorating your rooms with their designer visuals. Available in agate stones, premium metal, and sturdy wood, these premium sets come in quirky structures, animal shapes, and other abstract forms that are perfect for accentuating your shelves and tables. Consider buying handmade wooden bookends for a timeless feel or metal pieces for a more posh look.
Wooden Wall Pockets
Handmade in wood featuring extra storage via hooks, wall pockets are great for storing bills, important emails, and other documents in the entryway. These home decor accessories are also great for living rooms and office receptions for arranging magazines; if you don't like cluttering them under your desk. Keep your surfaces clean by simply adorning your wall with these multifunctional wall decor pieces.
Accent Tables
Whether you are living in a small apartment or a big mansion, these compact furniture pieces will act as the perfect coffee table or side stand in your home. Perfect for decorating literally anything, you can use these tables for displaying accents, plants, sculptures, lamps, or serving coffee. Be it your cozy nooks or green patio – these compact stands can be displayed anywhere. Plus, if you invest in innovative options like C Tables or foldable furniture, you can truly make the most of the space in your home.
Designer Wall Hooks
Apart from the classic hook design, there is a whole market of handcrafted wall hooks that offer these multipurpose home organizers in various forms like animals, leaves, and flowers. Such dramatic selection can be used for creating beautiful walls and organizing a wide variety of things. From animal-shaped hooks in the living room to vibrant floral designs in the kitchen, you can make artful statements in your home with these functional wall accents while organizing your home.
Caddy
Apart from organizing your cutlery to all your favorite sauces and other condiments, a caddy/ a cutlery organizer can also be used for decorating your make-up products like brushes, creams, etc. You can also use caddy in different spaces for storing things like art supplies in the studios, stationary on your desks, and trinkets on your tables. You can buy cutlery holders in a wide variety of materials and designs from different home decor online stores. Select colorful pieces for a vibrant contemporary look or wooden finishes for a country aesthetic.
Organizing Trays
Trays are one of the most functional pieces in our homes. From serving food and beverages to decorating accents and organizing trinkets, a little creativity and you can use these home decor essentials in a multitude of ways. From organizing tissues and cutlery on the dining table to your skincare products in the bathroom or your makeup brushes on the dressing table, trays are always there to help you with some organizing.
Wall Shelves
From creating extra storage to offering a stage for all your collectibles, sculptures, awards, and souvenirs, wall shelves are a must-have in every home. You can install these home organizers in any room that needs some organizing or extra storage. Pair them with wall brackets for a timeless look or buy minimalistic pieces for an operation-obsessed set-up.
Carts & Trolleys
If you have the budget and the space, you should consider adding these home organizers in every room. Invest in heavy-duty carts for organizing toys in kids' rooms, files in your home office, utensils in the kitchen, or plants in the garden.
People with small kitchens and studios can also use portable trolleys for storing all the essentials and moving them accordingly to maintain mobility in the room. Portable trolleys also make a great mini-bar. Just buy trolleys online with multiple sections to carry your glasses, liquor, and serving trays. Most trolleys and carts online come in metal or wooden materials but still make sure to invest in sturdy pieces with multiple tiers for better storage. You can buy metal carts from different home decor online stores in India in various colors and designs to suit your current home decor theme.
Visit our home decor online store at www.casadecor.co.in to buy these functional home decor items!